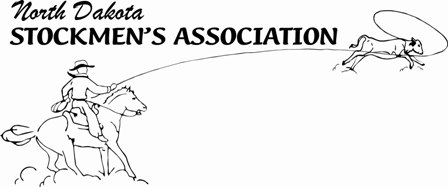 June 29, 2012

For Immediate Release

Contact:

Jason Schmidt, NDSA president * jschmidt@bektel.com * (701) 320-7958
Julie Ellingson, NDSA executive vice president * jellingson@ndstockmen.org * (701) 223-2522
Sheyna Strommen, NDSA communications director * sstrommen@ndstockmen.org * (701) 223-2522

North Dakota Stockmen's Association statement about WTO ruling on Country of Origin Labeling
Today the World Trade Organization (WTO) issued its final ruling on the United States' mandatory Country of Origin Labeling (COOL) law, upholding an earlier decision that COOL violates WTO trade agreements.

North Dakota Stockmen's Association President Jason Schmidt issued this statement regarding the WTO Final Ruling on Country of Origin Labeling:

"North Dakota stockmen and women are proud of the cattle we raise and the high-quality beef we produce. The North Dakota Stockmen's Association supports COOL. It must, however, be implemented in a way that benefits U.S. beef producers and gives consumers the information they seek without disrupting beef markets or causing retaliation from important U.S. beef customers, like Canada and Mexico.
The NDSA urges Congress and the Obama administration to show their support for America's farmers and ranchers by moving swiftly in making the necessary adjustments to bring COOL into full WTO compliance."
- 30 -