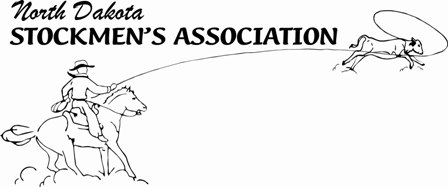 Thank you for this opportunity to provide comments on the proposed Child Labor Regulations published at 76 Fed. Reg. 54836, September 2, 2011. The North Dakota Stockmen's Association is an 82-year-old beef cattle trade organization representing approximately 3,000 dues-paying members.
We appreciate the DOL's efforts to protect children in the workplace. The cattle business is a very family-oriented industry, with many farms and ranches home and work to multiple generations. Our children are our future, and their safety and well-being are paramount. However, we are concerned that these proposed regulations will create a barrier to young people entering agricultural careers at a time when the agricultural industry needs workers and global food demand is at an all-time high.
In particular, we oppose the proposed regulation's restrictions of the "parental exemption" that has been a part of the Fair Labor Standards Act for decades. We believe that parental oversight is key to safety on farms. The proposed regulation's limit of the parental exemption by application of standards focusing on transfers of parental duties, or lack thereof, and location of work are arbitrary and inconsistent with the statute. We encourage the DOL to rewrite the provisions with a focus on child supervision by a competent adult and sensitivity to today's modern agricultural business activities and structures. We are very concerned that the parental exemption does not extend to those family businesses that are organized as limited liability companies or corporations. Many operations are held this way for estate planning, ease of business transactions and limited liability. Certainly, the form of the business' organization does not automatically dictate adequacy of oversight or protection of workers. Thus, this needs to be changed.
We also ask that the DOL consider reducing the broad prohibitions of agricultural hazardous occupations. Young people under the age of 16, with adult supervision and monitoring, should be able to operate tractors and farm machinery in the execution of typical agricultural tasks. Young people, with appropriate training and adult supervision, should also be allowed to operate power-driven equipment where risk of injury is low. The proposed regulations have such broad application that no employer will consider hiring young workers, and this will have long-term implications for recruitment into the agricultural industry.
As a beef cattle producers' organization, we are very concerned with the prohibitions of employment of young people under 16 to work near livestock. On-the-job training is vital to teaching young people appropriate animal care. We ask that the DOL remove its absolute ban on employment of young people. As employers, we believe with appropriate instruction and adult supervision, we can protect young workers while educating them to become competent adult workers in agriculture.
We also strongly encourage the DOL to approve and recognize the role of the Extension Service and vocational agricultural programs, such as those provided through 4-H and FFA, in the education of the next generation of farmers and ranchers. The proposed regulations seek to shift this important agricultural education away.
In summary, as the average age of farmers and ranchers rises and the world's population and its need for food swells, agriculture needs every opportunity to welcome new workers to its industry. The safety and well-being of our children and all our workers are critical to our industry. However, the proposed DOL regulations will be burdensome and will ultimately hamper entry into agricultural careers.
Thank you for the consideration of our comments.
North Dakota Stockmen's Association