Brand Inspection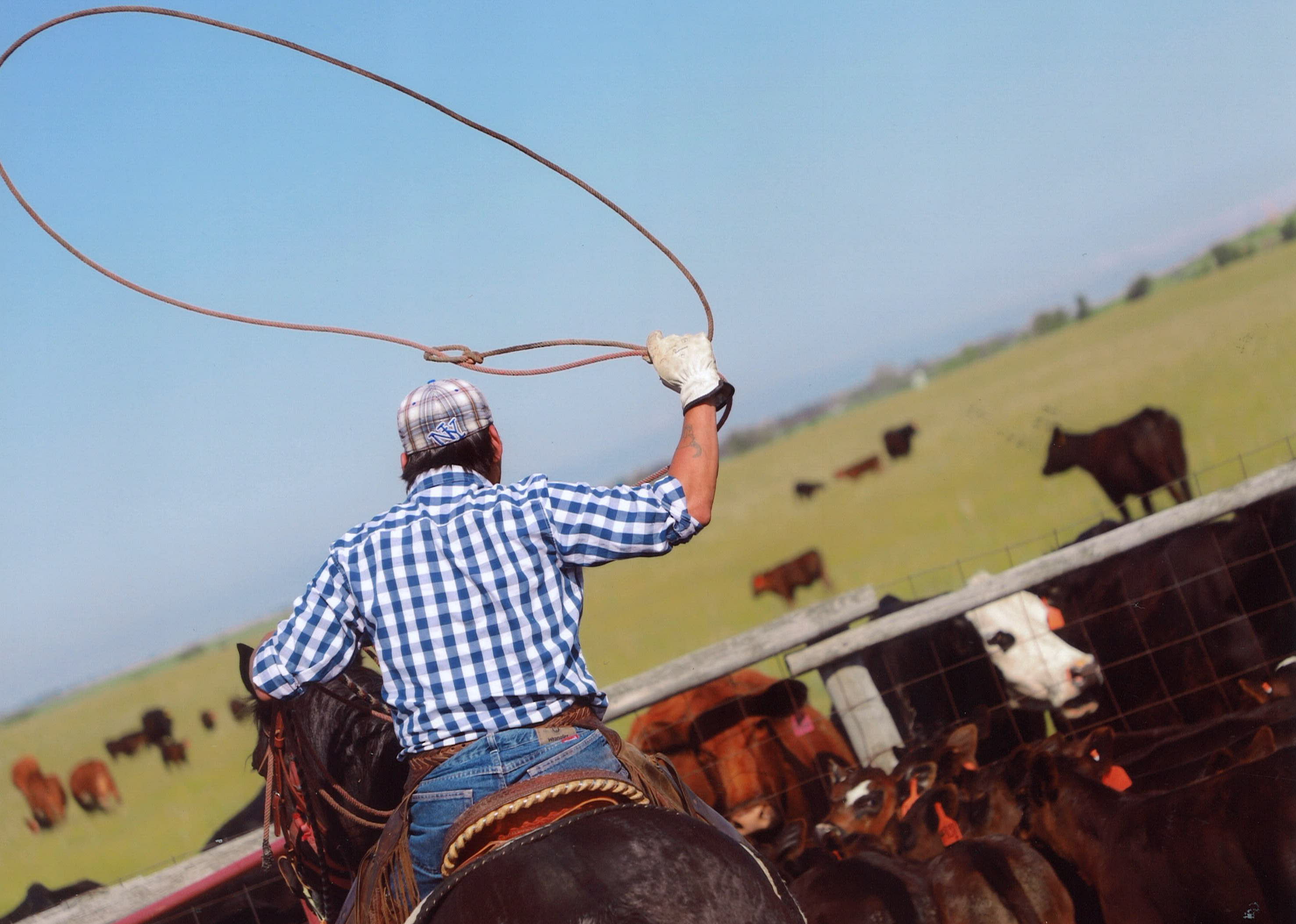 Producers share tips for branding during the pandemic
When the Department of Homeland Security identified agriculture as a critical infrastructure sector and its participants as essential workers at the onset of the COVID-19 crisis, it was no big shocker to North Dakota farmers and ranchers. They report to work every day, rain or shine, global pandemic or no global pandemic, in order to care for their animals and keep food on the world's table.
Despite the severe market collapse and other challenges that the coronavirus has created, for the most part, it has been business as usual on North Dakota cattle operations, where the cattle still need to be fed, the cows still need to be calved and the rest of the regular to-do list still needs to be tended to.
For many families, that to-do list in the days and weeks ahead includes branding and vaccinating — two of the most important activities of the entire year, both for the health and well-being of the herd and for loss and theft protection for the owners. For many, branding and vaccinating also mean big work days that often involve expanded crews. With COVID prevention top of mind, that's making some operations think creatively how to accomplish the necessary tasks, but minimize risk for their teams.
Branding day is around the corner for NDSA member Tim Meyer. He, his wife Kathy and their son Garrett have an Angus cow-calf operation near Richardton. They are making some minor revisions to their regular protocol to keep both the people and the animals safe.
"We are not living in fear," Meyer said, "but we don't want anyone to get sick either."
Meyers helped their neighbors, Mark and Judy Hoff, vaccinate and brand their cattle a few weeks ago, and they've decided to adopt some of the revisions the Hoffs used to pull off a successful work day, Meyer said.
"Judy had given it a lot of thought ahead of time," Meyer said. "We discussed the plan a couple weeks beforehand, picked each others' brains and talked through several different options. It worked well for them, so we are going to give it a try too."
For example, Meyers have decided to break their crew into three separate teams — a sorting crew, cow working crew and calf branding crew — to limit the interface between all the helpers. Cognizant of those who are most vulnerable to COVID-19, they also plan to limit their helpers to adults this year and to make sure that everyone who is coming is and has been feeling well before they arrive. Meyers are also enlisting help from those they are regularly around for other reasons to avoid bringing a lot of extra people they haven't already been exposed to into the mix.
Others are asking for elderly individuals and those with an elevated disease risk to stay behind this year, said NDSA Chief Brand Inspector Blaine Northrop.
Like the Hoffs, Meyers will also be using a calf cradle this year, instead of the wrestle method they generally use. "We don't have a hydraulic calf cradle, but we do have a manual one," Meyer said. "Plus, we have an alley frame — an idea we picked up from Shane Talkington, whose family has had good luck with theirs." Shane and his wife Amanda ranch near Belfield.
Branding is often a very social occasion, and producers look forward to the chance to get together with their friends and neighbors and visit. "That may be as important as ever this year, with people feeling so isolated and with the burdens of the industry weighing so heavily on so many people's shoulders," Northrop acknowledged.
At Meyers' branding, they are still planning a group lunch, but with the food packaged in individual bags or containers and using precisely spaced-out chairs instead of tables, so people can still enjoy their meal and branding-day camaraderie.
Judy Hoff went as far as dividing her huge fruit salad into individual throw-away containers. She baked cookies ahead of time, put five into each bag and froze them so they were ready to go for the big day. On branding day, Hoffs put everything on the back of a pickup and drove it into the barn, where the chairs were spaced around. "We used plastic and threw it all away. No house cleanup, no dishes!" Hoff said. "It was actually a really good day." She credited her sister-in-law, who came up with the idea of using detergent containers with spouts to use for wash water. "We are an inventive bunch!" she said.
Northrop said that some other producers are tackling branding and vaccinating by dividing their herd into smaller groups and stretching the project into multiple days.
Other simple suggestions Northrop has is for workers to wear gloves when handling syringes, branding irons and other tools and to have water, a bottle of soap or hand sanitizer and paper towels available so people can clean up.
Northrop, Meyer and Hoff agree that there is no "one size fits all" plan when it comes to branding and vaccinating protocols.
"Everyone's operation is different, and the way they must tackle these tasks is different too," Northrop said. "No matter what method you are using — rope-and-drag, calf cradling, Nordfolks or something else — some simple steps and pre-planning can help keep people safe and get the work done efficiently."