The North Dakota Stockmen's Association has six districts. Four people from each district are elected to serve on the Board of Directors.
The following map will assist you in locating your district representatives.
Click on a district below to view the directors in that area.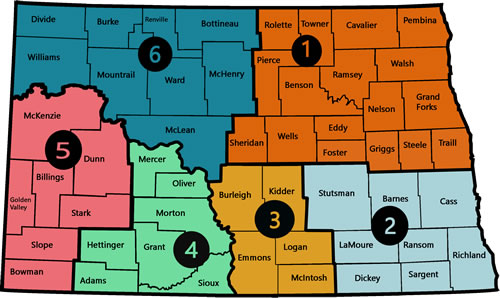 Your search returned no results.