Posted 05/19/2020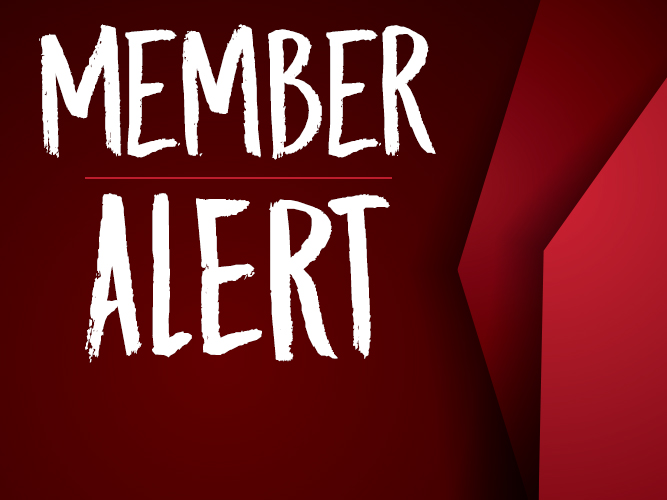 Member Update: May 19, 2020
The North Dakota Stockmen's Association (NDSA) is continuing to work on issues related to the ongoing COVID-19 pandemic and other topics.
Following is an update:
Price limit changes
The CME yesterday announced changes to the cattle contract price limits. Among other things, the amendments will do the following:
• Link Live Cattle and Feeder Cattle futures regarding when the daily limits are expanded and when they revert so that both contracts are always at initial price limits together or at expanded price limits together.
• Amend the methodology that triggers the expanded/reverted daily price limits from being based on the settlement from the front two contract months in Live Cattle and Feeder Cattle futures to the front four contract months of Live Cattle and Feeder Cattle futures
The full notice can be viewed here.
Packing plant progress
As of yesterday, all beef packing plants were operational. Of course, plant capacity utilization varies, but rough estimates indicate they are functioning at 70 to 75 percent.
Beginning farmers and ranchers: call today
The U.S. Department of Agriculture's Office of Partnerships and Public Engagement is holding a public teleconference of the Advisory Committee on Beginning Farmers and Ranchers to discuss the impact of COVID-19 on beginning farmers and ranchers. The public conference call will be held today from 1 to 3 p.m. To listen to the discussion, call (866) 816-7252 and use conference ID 6188761.
Agribusiness support from Bank of North Dakota
The Bank of North Dakota (BND) is providing the COVID-19 PACE Recovery (CPR) Program, which will provide a loan of up to $5 million for businesses of less than 500 employees and a loan of up to $10 million for businesses with more than 500 employees. Loan payments may be deferred for up to six months, at which time the loan will term out with up to a 10-year amortization. The interest rate on the loan will be bought down by BND to 1 percent for a period of time, with a maximum buy-down of $500,000.
Businesses may access the program through their local lender. Requirements include showing a negative economic impact due to COVID-19 and the capacity or history of showing the business can service debt before March 13, 2020. More information about CPR may be found here.
EHV-1 confirmed in Ward County
The North Dakota State Board of Animal Health and the North Dakota Department of Agriculture's Animal Health Division are reminding horse owners to protect their horses from equine herpesvirus-1 (EHV-1). A horse in Ward County has been confirmed positive for equine herpesvirus myeloencephalopathy (EHM), the neurologic manifestation of the virus.
The horse hasn't been moved from the farm and is recovering under the owner's care. EHV-1 can be spread through the air and on contaminated equipment, clothing and hands.
EHV-1 can cause respiratory disease, abortion, neonatal death and sometimes the neurologic form of the disease, EHM. While no vaccine can completely prevent EHM, vaccinating healthy animals and giving booster vaccinations before travel, competition or boarding is recommended.
PETA buys stock in meat companies
The Center for Consumer Freedom is reporting that the People for the Ethical Treatment of Animals (PETA) has purchased stock in Smithfield, Maple Leaf Foods, Hormel, Sanderson Farms, Tyson and Kraft Heinz, which will enable the group to submit shareholder resolutions. "PETA is pushing Maple Leaf Foods and all other major meat companies to shut down the slaughter lines and switch to plant-based meats that never cause a pandemic," announced PETA President Ingrid Newkirk. PETA also has recently run anti-meat ads in the Washington Post and Washington Examiner linking meat to coronavirus.
Point show season cancelled
The North Dakota Junior Point Show Association Board of Directors has decided to cancel the 2019-2020 point show season. Point Show Association members can elect to either have their dues refunded or rolled over to 2021.