Posted 04/22/2022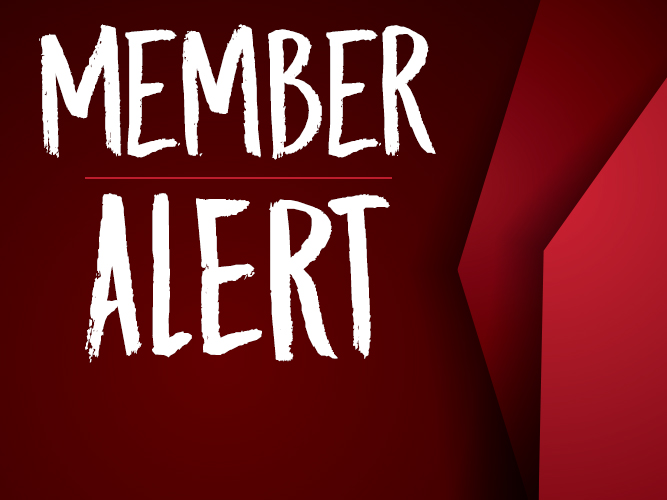 North Dakota Stockmen's Association Member Update:
April 22, 2022
Every day is Earth Day for cattle ranchers
Today is celebrated as Earth Day across the globe, yet conservation and environmentally friendly strategies are everyday practices on cattle ranches across the United States. It is often an untold story, but ranching families have led conservation efforts across the nation for generations. Today's farmers and ranchers are strong examples of true conservationists. They have a deep love and appreciation for the land because it, in turn, supports their families. These hard-working people are dedicated to caring for the resources entrusted to them, and they also know firsthand that caring for the environment through regenerative practices protects their way of life for future generations.
Conservation principles are used at every point in the beef lifecycle, starting with pasture-based cow-calf operations to the cattlemen and women who feed cattle at feedyards. The practices look different based on geography, but, collectively, these efforts help maintain and improve the environment.
Thank you, North Dakota cattlemen and women, for making our world a better place!
Third-party verification reminder for Livestock Indemnity Program
Producers applying for the Livestock Indemnity Program, also known as LIP, through Farm Service Agency (FSA) will be required to provide verification of losses. The preferred option is date-stamped photos, according to FSA. If photos are not available, a third-party verification form is also an option. An official form is available from FSA. Officials reminded producers that their relatives and employees do not qualify as third parties.
Tips for managing cattle during winter conditions in April
April 2022 will be recorded in history. Areas of North Dakota experienced snowfall amounts that broke records, and the subsequent extended windy, cold weather with additional snow has produced great stress on newborn and young calves. North Dakota State University Extension (NDSU) veterinarian encourages farmers and ranchers to be observant of calf health challenges that may be brought on by the weather conditions.
"Calves that are chilled prior to nursing may need to be removed from the dam and provided external heat to reach normal body temperatures," said Dr. Gerald Stokka, NDSU Extension veterinarian/livestock stewardship. "Providing colostrum from the dam, frozen colostrum or colostrum replacement products is critical to reduce the risk of illness and death in chilled newborn calves. In most cases, where the calf has been removed, warmed, fed and returned to the dam, the mother cow is able to recognize and re-bond to the calf."
Stokka added that managing the calving season this year requires the best of our efforts, including diligence when observing calf behavior.
"Calves exhibiting normal behavior will nurse, nurse frequently, and, along with the dam's help, find areas out of the wind," said Stokka. "Calves will demonstrate playful behavior such as running, jumping and sparring with other calves. Make sure calves off by themselves are observed. It is likely they may have been moved to a 'safe space' by the mother and will be visited by the dam, nursed and moved again. However, calves off by themselves standing with a hunched pose need attention. Often just human presence will alert the dam to pay attention, sniff the calf and allow for nursing to take place."
Stokka stated that, in the coming days and weeks, some calves may develop signs and symptoms of illness. The most common conditions diagnosed in the first three weeks of life are calf diarrhea or calf scours. These can be the result of infections with bacterial pathogens such as E. coli, viruses like rotavirus or coronavirus or protozoa such as cryptosporidia.
He encouraged producers to be aware of potential human infections from cases of calf diarrhea and to take precautions to avoid the fecal-oral transmission. Wear plastic gloves, discard gloves between calves and make sure handwashing is part of biosecurity. Be aware that, when treating calves in pasture conditions, it is possible to transmit these organisms to pastures without cases of calf diarrhea.
"Other conditions may be observed, such as calves demonstrating some level of lameness," said Stokka. "This can be the negative outcome of extreme chilling of newborn calves in which the extremities, ears and feet have been damaged. Calves can lose ears without long-term effects except for aesthetics, but damage to the feet will show up after approximately 7 to 10 days. The limbs above the foot may feel squishy or spongy. This condition is irreversible, and calves will need to be euthanized."
"In addition, be aware of calves in the first week unwilling to stand and move. This may be due to umbilical infection," said Stokka. "The umbilicus will be swollen and painful when pressure is applied. Antibiotics are necessary in these cases. Consult with your veterinarian to help with diagnosis and the proper use and selection of antibiotics."
Stokka also stated that, after three weeks of age, pneumonia may be noticed in calves. Calves will show depression and will have increased rectal temperatures (above 102.5 degrees F), and cows will not have been nursed. Consult with your veterinarian for the appropriate treatment. Coccidiosis, particularly in calves that were confined with their dams for the calving season, may become evident at this age. The incubation period for the coccidia is about three weeks. This means that calves that now may be out in pasture or in large areas were infected at an early age and now are showing the clinical signs such as bloody diarrhea and, in some cases, depression and death. Again, consult with your veterinarian on treatment options.
"In addition to early-in-life risk, there may be long-term effects related to severe weather," said Stokka. "When calves are compromised at birth and good immunity is not established, there remains a higher risk of illness and death loss even through the weaning phase."
Stokka added, "Remember, the sun will come up, the weather will improve and temperatures will become warmer. Do your best each and every day, do what you can, make sure you get rest and stay strong."
NDSU Extension working to compile storm impact data, NDSA will assist
The North Dakota State University (NDSU) Extension is assessing the recent spring storm impacts on the state's livestock industry. This information is being used to determine the need for assistance programs and areas with the greatest need. Producers are encouraged to contact their local NDSU Extension office to discuss the impacts they are facing. The NDSU Extension Office Directory can be found here.
Producers are also welcome to call the NDSA office at (701) 223-2522. The data collected at the NDSA will be shared with NDSU Extension to add to its tallies.
Blizzard helps shrink size of drought
One silver lining of the multi-day blizzard that pounded the state last week is that it helped shrink the size of the drought in North Dakota. This week's U.S. Drought Monitor map for North Dakota shows 46.07 percent of the state in abnormally dry to extreme drought conditions. Last week, 54.37 percent of the state registered in those categories. The driest area of the state is the extreme west, with the D3 conditions stretching across the western-most edges of Divide, Williams, McKenzie and Golden Valley Counties. The state shows an improvement in drought conditions. Three months ago, 80.53 percent of the state registered in D0 to D3 categories. One year ago, 100 percent of the state was in those categories.
Feed, hay scam impacting Montana ranchers
Sen. Kevin Cramer's office reached out this week after hearing from the Montana Congressional delegation about an Alberta, Canada,-based company allegedly scamming Montana ranchers by accepting deposits, but never delivering alfalfa and other feed orders. Cramer wanted to make North Dakota producers aware of the situation and to make sure they didn't fall victim to the same scam. If this has happened to you, please call the NDSA office at (701) 223-2522 and/or report it to your local law enforcement agency.
Virtual Be Beef Strong 5K will supply beef sticks to student athletes
The North Dakota CattleWomen and North Dakota Beef Commission are hosting the Virtual Be Beef Strong 5K in celebration of May, Beef Month. Proceeds raised will be used to provide beef sticks to student athletes as part of the Powered by Beef Program, which teaches students the value of beef's high-quality protein and premier nutritional attributes. Participants have May 1 through 31 to complete their 5K run or walk and submit their times. To register and support this beef promotional effort, click here. The cost is $20.
Behavioral health resources for those dealing with adverse conditions
There are a series of behavioral health resources available to help those who struggling. Some of those resources include the following:
• Suicide prevention: What to do to help someone who may be struggling emotionally
• National Suicide Prevention Lifeline: (800) 273-TALK (8255)
• To find a regional human service center, click here
• To find a behavioral health treatment center, click here
• To find North Dakota State University Extension farm and ranch stress resources, click here
• To find other state agency resources and information, click here