Posted 04/28/2022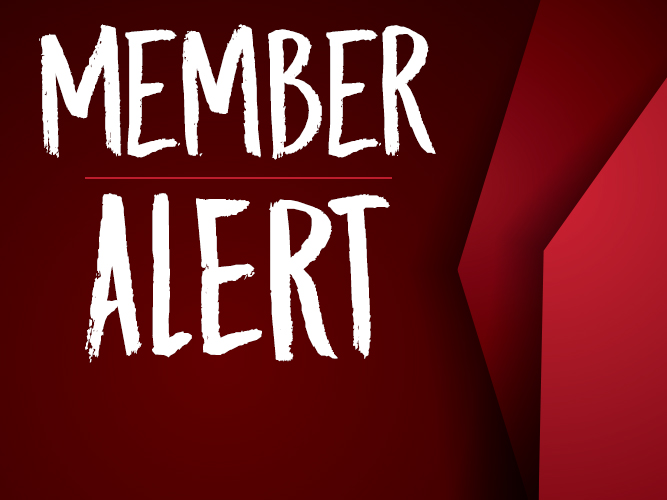 North Dakota Stockmen's Association Member Update:
April 28, 2022
NDSA calls for adjustments to Livestock Indemnity Program
The NDSA is making the case to federal decision-makers that the Livestock Indemnity Program (LIP), which provides some financial assistance for livestock deaths caused by adverse weather conditions, needs some refinement. Some gaps in the program have come to light following two back-to-back spring storms in April that caused widespread livestock deaths and illness in North Dakota.
NDSA President Jeff Schafer penned a letter yesterday, pointing out the need to revisit payment rates, particularly for calves under 250 pounds. The 2021 rate is $163.15 per head, with the projected 2022 rate at $175.27 per head. "As we understand, the payment rate is supposed to reflect 75 percent of the market value, yet the compensation for the under-250-pound category is only a fraction of that," the New Rockford cattleman pointed out. While the U.S. Department of Agriculture does not publish an official price for baby calves, the NDSA conducted research to document average prices in North Dakota and found a 2022 average to be $392.86. "As such, Farm Service Agency should consider increasing this category's value or, perhaps, merging the young calf categories and adjusting the rate accordingly to better reflect the market value," Schafer continued.
He also pointed out the difference between the replacement value of a young calf versus the value at its projected marketing point. In many cases in North Dakota, that is at weaning or following a short backgrounding period. According to North Dakota State University data, the Q4 2022 price projection for 500- to 600-pound calves is $190 per hundredweight. "While there are obviously differences in the programs, it is important to note the sharp contrast between crop insurance, which insures a harvested commodity, not seeds in a field, and LIP payments, particularly for young calves, which are based on a snapshot in time, not their projected endpoint, such as weaning," Schafer wrote. He also noted the dramatic difference – $278.41 – between the current under-250-pound and 250-to-399-pound LIP payment categories.
Subsequent deaths resulting from adverse weather-induced illness is another area that needs to be accounted for, according to Schafer, who cited challenges like pneumonia and scours. "Oftentimes, problems that can be attributed to the qualifying weather event persist even after the storm has passed, and death occurs later," he explained. "These mortalities too should be considered."
Stockmen's Association and Foundation to provide blizzard relief
The NDSA and North Dakota Stockmen's Foundation (NDSF) have teamed up to support the state's cattle ranchers who suffered significant impacts in back-to-back storms this month. First, the record-breaking statewide Blizzard Haley dumped more than 40 inches of snow in some areas and coupled it with consistent 50-mile-an-hour winds. Then, Mother Nature delivered a second, serious blow last weekend, pounding livestock operations with a combination of perils, ­including severe winds, several feet of snow, rain and/or ice. Livestock industry impacts range from widespread livestock death and illness to damaged buildings and fences. Feed resources are also low, with the storms coming on the heels of significant statewide drought.
To help North Dakota cattlemen and women offset the challenges from these disastrous storms and those that will linger long after the snow has melted, the non-profit organizations are launching the Hope After Haley Disaster Relief Fund. The NDSA and NDSF have kickstarted the relief fund with their $40,000 initial contribution and are inviting others to join them by contributing to the effort.
Monetary contributions to the disaster relief fund can be made two ways: 1) Checks can be made to the NDSF with "Hope After Haley" written in the memo and sent to 407 S. Second St., Bismarck, ND 58504; or 2) Credit card gifts can be made online by clicking here. The gifts will be pooled and distributed in their entirety to North Dakota cattle ranchers later this spring through an application and nomination process. A selection committee comprised of fellow ranchers will make selections and distribute the funds to those most in need.
The NDSF is a 501(c)3 charitable organization, so gifts can be deducted as charitable contributions for income tax purposes. For more information about the Hope After Haley Disaster Relief Fund or other ways to help, call (701) 223-2522 or visit www.ndstockmen.org.
Application and nomination forms for the disaster relief will be available for cattle ranchers sometime in May at www.ndstockmen.org.
Support for farmers and ranchers in need
As winter storms hit the region and families seek to manage their farming efforts in the coming days and weeks, many farmers, farm laborers, agricultural professionals and family members are facing increased stresses linked with uncertain weather, inflation costs and other factors. The hours they must spend dealing with weather impacts, reviewing financial decisions and making farming decisions can be long, stressful and tiring.
"The emotional and physical needs of those who are undergoing stress from such conditions in agriculture are sometimes forgotten during efforts to manage farming impacts from external events," said Sean Brotherson, NDSU Extension family science specialist. "Individual farmers, ranchers and laborers may not consider their own needs or they may feel too occupied with other responsibilities to handle personal or family needs."
Brotherson added that farmers and others working in agriculture sometimes try to be invulnerable to fatigue, stress, frustration and depression.
NDSU Extension offers a few tips for addressing emotional and physical well-being:
Get sufficient sleep.

Eat well-balanced, nutritious meals as much as possible.

Set up and maintain a structured routine if possible.

Learn to say no without feeling guilty during times of demand. Conserve your energy for where it is most needed.

Take time for breaks to rest and renew your energy (5 to 10 minutes every hour).

Get up, stretch, walk or exercise briefly.

Realize when a situation or problem requires help from others. Be willing to engage support.

Reach out and call on others for additional support if needed.

Be aware of your energy limits and stop when these limits have been reached.

Prioritize your time and attention. Planning five minutes now can save frustration later.

Know your strengths and weaknesses. Focus on your strengths and seek help for areas you need to grow.

Communicate with people who understand your tasks and challenges.

Practice optimism and humor. Laughter is a great source of stress relief.

See a healthcare provider and get a physical and mental health check-up.

Take time to process feelings of grief, loss or frustration due to stress.
Farmers and other professionals or their family members can use help from people not directly involved in agriculture, added Brotherson. Family members or community members, including mental health workers, can provide needed support to farmers, ranchers and others in agriculture so they can make needed decisions and negotiate any tasks that need to be accomplished.
"For critical tasks to get done in a time of stress, the load must be shared," said Brotherson. "Farmers, ranchers and their families need to know that others are willing to stand with them and extend a hand of support or a listening ear."