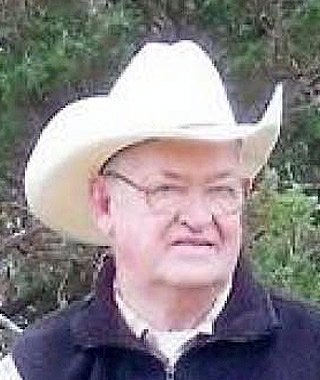 Robert Feiring
White Earth
Friends and family of the late Robert "Bob" Feiring of Powers Lake have saluted his life with a commemorative portrait in the NDSA's Memorial Hall.
Feiring and his wife Bernice raised registered Angus cattle near Powers Lake and instilled a deep love of agriculture in each of their six children. Except for the late Juanita Feiring, every Feiring sibling is a member of the NDSA and each one remains actively involved in the cattle industry: Roberta and Charles Ramberg and Doug and Ceylon Feiring each ranch near Powers Lake, Duane and Janell Feiring of McHenry run a veterinary clinic, Janell and Keith Hauck ranch near Forbes and Donnie and Trisha Feiring ranch near Beach.
Robert was born in 1937, the son of Arnold and Ruth Feiring. He was raised on the family farm and graduated from White Earth school in 1956. After graduation, he worked for the railroad and then joined the Army. He was stationed at Fort Lewis, Wash., and was a member of the Army Reserve for six years.
Bob married Bernice Saby in 1958, and the couple began ranching in 1966. They soon moved to the ranch east of White Earth and began raising Angus cattle. Besides ranching, Feiring drove a school bus, worked for Air Heaters and was a Mountrail County blade operator for 19 years.
A loving husband, father and grandfather, Feiring enjoyed playing cards and making donuts and molasses cookies with his grandkids. He was a deacon, trustee and member of the First Lutheran Church of White Earth. He was a leader of the White Earth Wildcats 4-H Club for more than 20 years, a member of the Tioga School Board for 18 years and a member of the NDSA for 31 years. He was also a member of the American Angus Association,the North Dakota Angus Association (NDAA) and the White Earth Valley Saddle Club.
In 1993, he earned the Honorary State FFA Degree. He was named the NDAA Man of the Year in 2002.
Robert's son, Doug, served as an NDSA District 6 director and his daughter, Janell, was the NDSA communications director for many years.